One World All Different
Why should I attend this conference?
Our World All Different course gives young people a voice that is heard, respected and valued.
This youth-led session provides a platform for young people to facilitate workshops on issues affecting them. We invite professionals who work with young people from all sectors to attend the day.
The course provides professionals with a real insight into local and national issues affecting children and young people. By attending the conference, delegates have an opportunity to discuss concerns and issues with the youth facilitators.
What will I gain from the course?
A safe space and environment to discuss their working practices and concerns, and share ideas and experiences.
An understanding that key workers can make a difference. Professionals will feel empowered, motivated and inspired.
A greater understanding and awareness of young people's desires, concerns, needs and issues enabling them to make informed decisions about how to support young people.
The ability to develop partnership work with other organisations, and networking opportunities.
What will young people gain from the course?
Young people and young adults will feel less isolated, and have increased self-esteem and confidence.
They will gain presentation and facilitation skills focusing on the value of youth participation.
Young people will have gained life skills in communication, decision-making, planning, problem-solving, leadership, team work and public speaking.
We are taking the course to locations across the UK to give as many people as possible the chance to participate.
To attend conferences in 2017, please register your interest
Phone 0161 286 1566
Mobile 07443 406 039
---
Feedback from some of the events we have hosted
"Great and very informative"
Teyei Chollom
Mosscare Housing
"Youth led, which made the experiences and views important because they were from the young people"
Tanya Watts
Southway Housing
"A day filed with young people's views"
Lisa Dunn
Mary Seacole House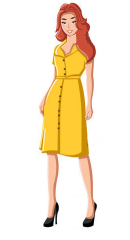 "Insightful, like looking through a key hole into the real world"
Gemma Christen
Manchester Deaf Centre
"Refreshing to see a conference wholly run by young people"
PC Andrew Marsden
GMP
"I have loved it, so inspiring and motivational"
Melissa Tai
Lancashire Youth offending Team
"Amazing, you will leave inspired""
Michelle Wright
City South Manchester
"Well worth my time. Educational, inspiring thought provoking and engaging"
Marcella Turner
Black Health Agency
"Valuable and engaging day, definitely recommend"
Suzanne Wilson
Leaving Care Team - Tameside
"Lots of fun, very rewarding and inspiring"
Michelle Mclaughlin
Manchester Foyer
"Inspiring and energetic"
Liz Jacobs
Manchester City Council
"Inspiring, brilliant, emotional"
Jackie Cocker
The Children's Society